Accredited Buyer's
Representative
Kristy Mattiazzo has been awarded the Accredited Buyer's Representative (ABR®) designation by the Real Estate Buyer's Agent Council (REBAC), an affiliate of the National Association of REALTORS®.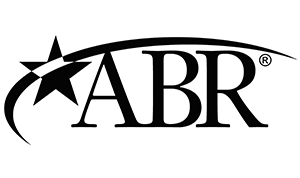 The ABR® designation is regarded as a key certification for real estate professionals in home buyer representation.
The designation is only given to real estate practitioners, or REALTORS®, who have successfully demonstrated the capability to meet the educational and practical experience requirements set out by the REBAC. All designees have exhibited the ability to complete the rigorous Accredited Buyer's Representative Designation Course as well as other technical training.
Purchasing a home possibly marks one of the most important milestones in your life. This might be a large and complex financial transaction, if not intimidating to most individuals, especially if you are first-time home-buyer. It is highly recommended that you work with a real estate professional who is equipped with the right skills and experience. Kristy will provide with the highest quality of buyer-representation services to ensure your home buying experience goes as smoothly and successfully as possible.
What does an Accredited Buyer's Representative do?
An Accredited Buyer's Representative (ABR®) is a skilled professional with specialized training in providing personalized representation services for the Buyer in a real estate transaction. Real estate laws and regulations can be confusing and daunting, but ABR®s are there to simplify the complex aspects of the transaction. Moreover, ABR®s owe contractual and fiduciary duties to their client so their actions are aligned with those of the Buyer's.
With that said, as a client of Kristy, you can rest assured that she will be working in your best interests throughout the home-buying process. Your satisfaction in all facets of the transaction is paramount as she strives to produce the highest quality of services available. Kristy utilize time effectively and efficiently as she handpicks the most suitable properties for viewing based on your criteria.
As an ABR®, Kristy is qualified to offer the following services:
Identify your needs and priorities, and pinpoint suitable properties
Recommend other services that may be required in the process, such as, financing, home inspection, legal, and other services via her vast professional network
Provide accurate information on neighbourhoods, schools, and communities that could have significant impact to the value of your desired home
Determine and arrange home showings
Analyze and assess properties of interest
Clarify and explain forms and agreements
Strive for the best price and terms in the negotiation process
Facilitate the purchase process in its entirety, and rectify issues that surface prior to closing the deal and beyond
Advantages of using an Accredited Buyer's Representative
As an Accredited Buyer's Representative, Kristy will work with you to assist in establishing a realistic offer and a sound negotiation strategy. You, as the Buyer, will gain tremendous value from choosing Kristy as your representative as she obtains the best possible deal and terms. Kristy will perform her due diligence when researching for vital information on properties as well as the seller's motivation in selling. Through this partnership, your knowledge of the local real estate market and the property buying process will grow exponentially due to her ability to connect you with a variety of market experts. If necessary, Kristy is also able to work with a For Sale By Owner (FSBO) Seller on your behalf.