Seniors Real Estate Specialist®
Kristy Mattiazzo is licensed as a Seniors Real Estate Specialist® (SRES®) and is a member of the SRES® Council. SRES® designees are real estate professionals who have successfully completed the education program on the distinctive real estate needs of home buyers and sellers over the age of 50.
Possessing the SRES® designation is an indication that Kristy has received specific training that gives her the essential knowledge and tools to provide guidance and solutions to clients who are aged over 50 in planning for major life-changing transitions, such as relocating, refinancing, or selling the family home. Kristy continues to receive training on a regular basis from the SRES® Council in order to deliver optimal recommendations for her clients.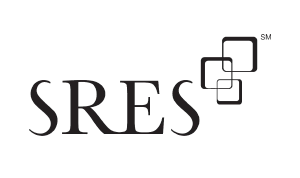 Seniors Real Estate Specialist Services
As a designated SRES®, Kristy can help you, or a family member, with:
Evaluating your current living situation
Identifying the next stage in the transition
Purchasing a more suitable home
Selling the existing home
Providing strategies on pricing and marketing
Assisting with the moving process
Helping with settling into a new city
Reviewing your current living situation: 50+ Housing
For many senior home owners over the age of 50, the thought of living in the home forever where they have raised their families is a common dream. Unfortunately, the family home generally turns into a burden instead of a blessing as seniors start to struggle to maintain the property, both physically and financially. Before that becomes a reality, it is beneficial to begin planning in the pursuit of a better future for yourself and for your partner. With a SRES® designation, Kristy is specialized in meeting the growing demands and special needs of senior clients. She will perform a thorough review of your requirements and outline available options that are catered to your needs.
A few options that are available include:
Independent Living
Active Adult Communities
Assisted Living Communities
Adult Family Homes
Continuing Care Retirement Living Communities
Whatever the outcome is, Kristy will work within the requirements provided and ensure the needs of you and your loved ones come first. Her education, experience, and the network built over years enable her to seek out the right real estate solution on your behalf.
Taking the next step with housing
Information is king when deciding on what steps to take as you advance into the next chapter of your life. Kristy is qualified to counsel you and your partner through financial decisions, future lifestyle desires, and current housing situation. She will offer crucial information on over 50 housing trends as well as financing and market conditions.
Associated Partner Network
When you consider Kristy as part of your team, not only will you be gaining her knowledge and expertise, but you are also tapping into her extensive network of experts, professionals, and advisors that she has established over the years. You will be able to take advantage of her contacts including, but not limited to, home inspectors, lawyers, mortgage brokers, landscapers, and moving companies to ensure every step of the process is taken care of.
Buying a more suitable home
Many senior citizens plunge into the home buying experience with mixed emotions. This is an understandable behaviour for an individual over 50 as there are numerous points to contemplate over prior to purchasing a home, which is no easy feat. There are complex issues to consider, including the cost, the location, the amenities, the surrounding services, and the current and future care needs.
Kristy will be able to put your mind at ease. As a SRES® designee, Kristy has the right combination of knowledge, skills, and experience to assist you in selecting the most suitable housing choice that will serve you well into the future.
Selling the family home?
The other side of the equation of buying a home is selling a home, which can be a challenging task especially when there are strong emotional ties to the property. Through the SRES® designation, Kristy's specialization in senior needs can soothe the transition by understanding your reasons for selling the home and then explore other relevant options. Some of these options may include keeping your current home with modification or looking for another property entirely. As an experienced SRES®, Kristy can provide an unbiased assessment of your property and recommendation for improvements in order to achieve its highest potential sale value. This may include making interior modifications to magnify the appeal of your home to the broadest audience possible, a service Kristy that can offer as a Certified Staging Professional.
Pricing and marketing strategies
Selling your home quickly while fetching for the highest possible price the market is willing to offer can be a tricky business. This is where a SRES® can add value by providing useful insights on the current market. Kristy will develop a pricing and marketing strategy by analyzing your property against other comparables.
Transition to a new city
With her vast knowledge and network, Kristy can facilitate the transition into your new neighbourhood or refer you to other designees to locate properties or services in the new city.